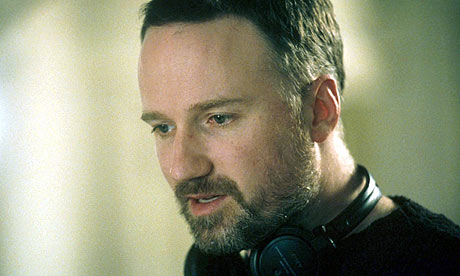 David Fincher and Aaron Sorkin worked together for, "The Social Network" film. The two are set to reunite for the upcoming "Steve Jobs" movie.
Honestly, this doesn't surprise me that David Fincher was going to be on board for this. He's one of my favorite film makers but I'm also disappointed in this news. Why? I want him to get right to work on, "The Girl Who Played With Fire", the second Lisbeth Salander movie (w/ Rooney Mara, and Daniel Craig). Look like we may have to wait even longer for "The Girl Who Played With Fire".
Back to the "Steve Jobs" movie, will they get Trent Reznor to score again? That wouldn't surprise me as well. They'll probably get Daniel Craig a role in the "Jobs" movie. Not sure if Daniel Craig will play Steve but maybe a different role. I can't see Daniel Craig playing Steve anyway, they look nothing like each other.
Hope they pick a good actor to play Steve. I'm not sure of my choices of who to play Steve but for the older Steve… I'd say get somebody like Daniel Day-Lewis or Liam Neeson. Those guys can play just about any role that throws at 'em and I'm positive they can nail it!
Kev