Look like James Hetfield's daughter, Cali (who maybe around 16 – 17 years old) is following her father's footsteps in becoming a singer and musician too. Here is James inviting his daughter to the stage at Sammy Hagar's Acoustic benefit event. They do a cover of Adele's "Crazy For You".
Of course, this wasn't the first time they performed together as I'm sure they had many times… here she is with him when she was younger: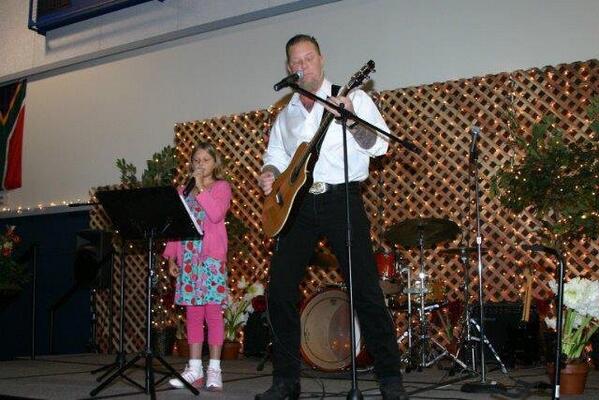 Will Cali start her own band and start her own music career someday? If that's what she wants, I can see James getting her into the music biz and this is only the beginning of it.
I think it be kind of cool if James and Cali collaborate on an album together like a duo project or something. I can see that happening whenever Metallica retires or go on another long hiatus. Who knows what may happen?
Kev